New Haven Unified School District 4th Annual
BAND SPECTACULAR
Featuring the bands of
Alvarado Middle School • Barnard-White Middle School
Cesar Chavez Middle School • James Logan High School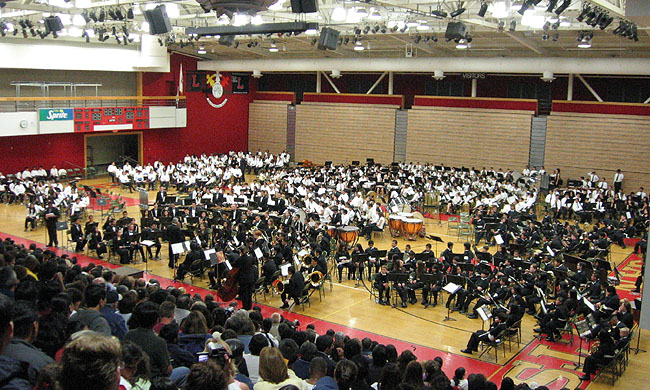 On Tuesday May 17th, 2005, the concert bands of the schools of the New Haven Unified School District performed in the 4th Annual NHUSD Band Spectacular. This is when all the school's instrumental music programs combine forces to create one huge concert for our community. This year's concert featured a performance by the combined sixth grade band and, for the first time, a performance of the Logan High School Orchestra.
Congratulations to all the directors and all our talented and hard working
students on a great concert. Music is indeed alive and well in Union City!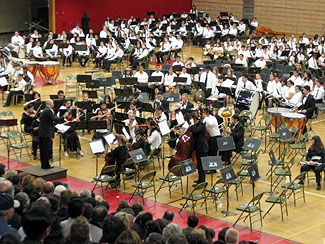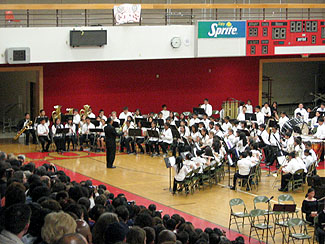 PROGRAM

Master of Ceremonies: Wayne Harris

James Logan High School Symphonic Band - Kenneth Karlin, conductor
• Fantasia in G by Timothy Mahr

James Logan High School Orchestra - Tony Lanzino, conductor
• Finale from the 9th Symphony (Ode to Joy) by Ludwig von Beethoven, Arranged by Richard Meyer

Alvarado Middle School Concert Band - Nelson Agregado, conductor
• Quintus by Larry Clark

Cesar Chavez Middle School Concert Band - Doris Jaramillo, conductor
• Sousa Spectacular by J.P. Sousa, arr. David Shaffer

Barnard-White Middle School Concert Band - David Martell, conductor
• Images of Ireland, arranged by Brian Balmadges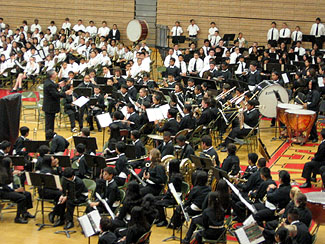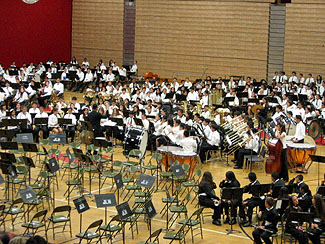 Alvarado Middle School Symphonic Band - Nelson Agregado, conductor
• Crown Imperial by William Walton, arr. Jay Bocook

Cesar Chavez Middle School Symphonic Band - Doris Jaramillo, conductor
• Circus Bee by Henry Fillmore, arr. Calvin Custer

Barnard-White Middle School Symphonic Band - David Martell, conductor
• Kronos by Robert W. Smith

James Logan High School Concert Band - Tony Lanzino, conductor
• Rhosymedre by Ralph Vaughan Williams, arr. Walter Beeler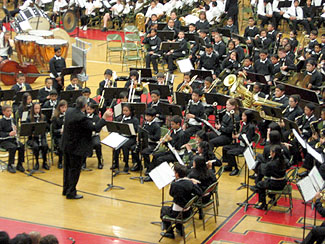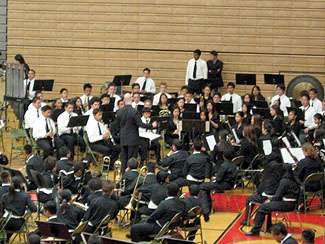 Combined Sixth Grade Band - Ramiro Barrera, Kenneth Karlin, Tony Lanzino and Vince Oliver, conductors
• 12873465 by Danirl Bukvich
• Crown Point March by Bruce Pearson
• Turkish March by Ludwig von Beethoven, arr. John Kinyon
• Furioso by Robert W. Smith

James Logan High School Wind Symphony - Ramiro Barrera, conductor
• Slava by Leonard Bernstein, arr. Clare Grundman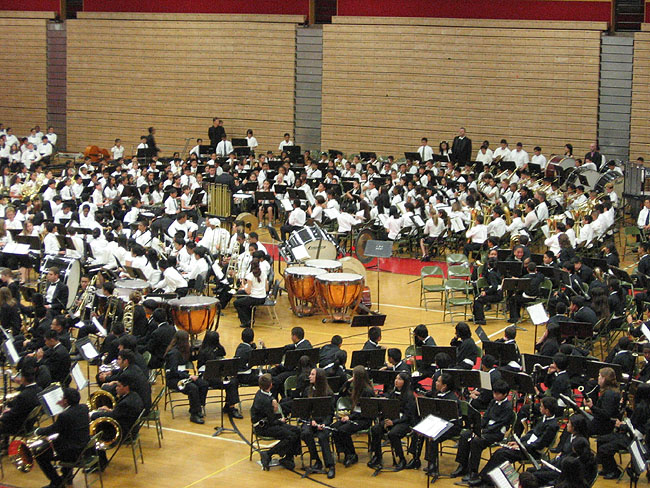 ~ Special thanks to the James Logan Band & Color Guard Boosters ~